Hayama International School Hayama Branch
Sunday, May 19th, 2019 At 11:00 - 16:00
Save the date!! One of the most popular international school fundraising event Spring Festa "Alohayama 2019" is back again on Sunday, May 19th. Come by for a fun day of games, face painting, flea market, food, live performances and so much more. Stop by if you have the chance — the event is open to everyone! We will donate a part of the sales from this Spring Festa to the CARE International Japan. The CARE International Japan proceeds to support less fortunate children around the world. Come along to Spring Festa and help those in need.
Kuruwa Beach parking lot will charge a fee for parking on the day of the event and the day before the event (preparation day). Since it is a weekend and a lot of locals will be using the parking lot as well, we recommend you to use public transportation as parking space is limited. We suggest that you park your vehicle at Chojagasaki or Tateishi park parking. There will be a shuttle bus service provided on the day of Festa from Chojagasaki parking lot to School, every 15 - 20 minutes from 9:30 - 16:00.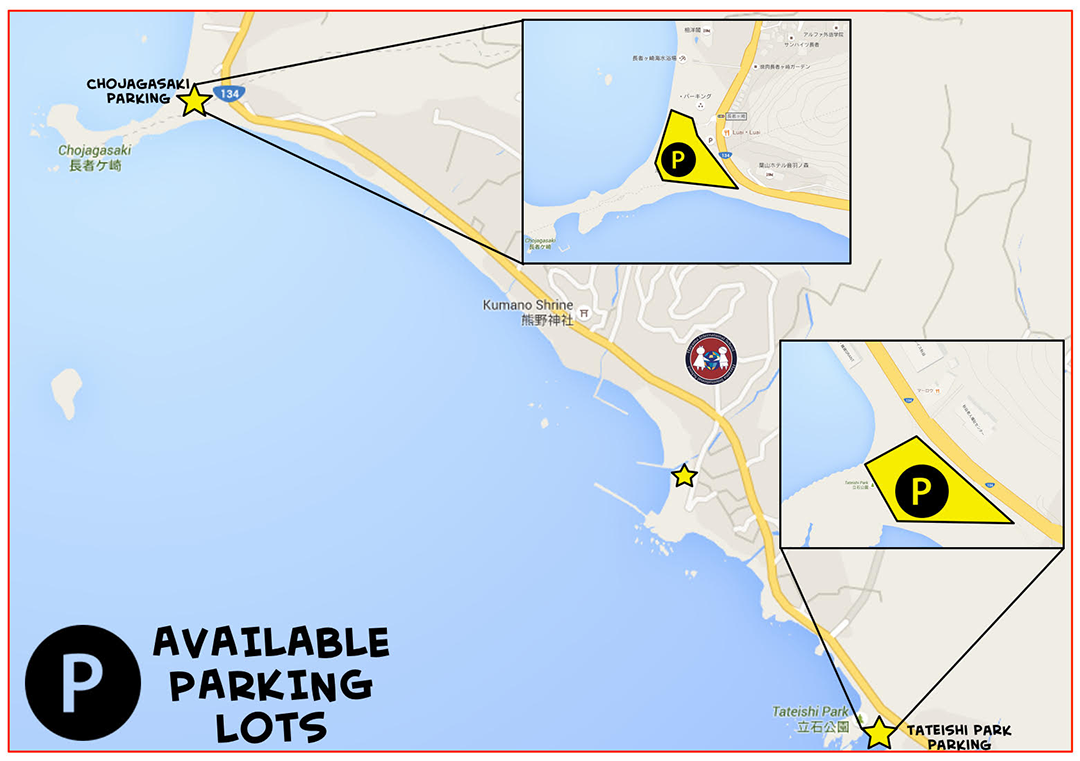 Free Shuttle Bus from Base
There will be a free shuttle from the Yokosuka base. Please see below for its timetable.